The time a student spends in school accounts for a staggeringly low 11.5% of a calendar year. The rest of the time students are out of lessons and out of school. The exam season is where the partnership between home and school becomes more important than ever. This information offers some key advice about how to support your son or daughter over the coming months.
You certainly do not need to be an expert in any of the subjects they are taking for GCSE in order to make a real difference to their results!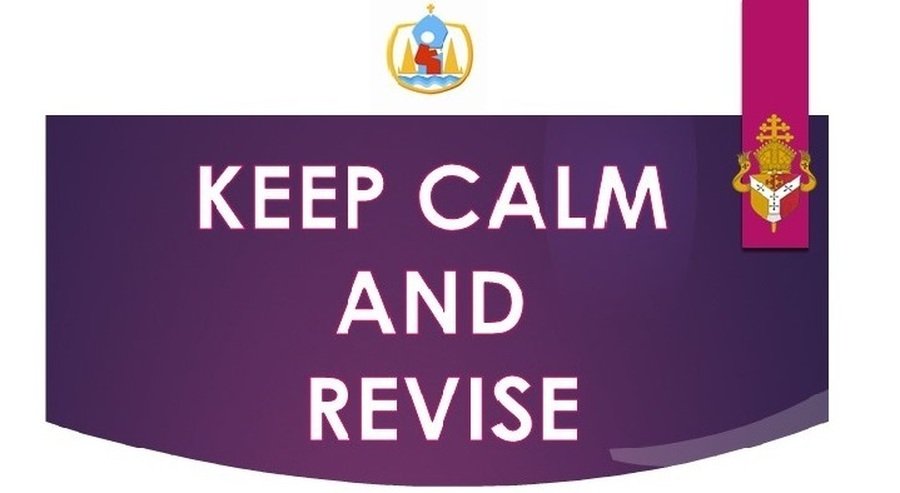 GCSE exams bring with them a great deal of stress.
Even those students who do not feel anxious will find it impossible to ignore messages coming from the media and their friends. Your child may be in fight mode (becoming more sensitive and argumentative), flight mode (keen to escape and avoid revision) or freeze mode (unable to be productive and beginning to panic). Whatever their response, try to stay focused on the positive and repeatedly communicate the faith you have in them. Be relentlessly positive! There is still time to make significant improvements with the right attitude.
Help your child adopt effective study strategies.
Whatever your child may say, music will not 'help' them learn. In fact, it could do the complete opposite and make memorisation impossible. The same is true of mobile phones, television and noise. The most useful environment will be quiet and calm, like the exam room. Reading and re-reading has also been shown to be highly ineffective. Many students confuse understanding with memorising. Students must actively engage with content, so encourage them to make flashcards to test themselves family members, or show you a mind map on a topic they have made.
Help your child plan their independent revision timetable.
Students have a revision planner and should make sure they have planned regular revision. Each subject should be spaced out at regular intervals and returned to every few days. Attending supported revision is good but this must be matched with independent revision.
Encourage your child to attend revision sessions at school.
We are fortunate enough to have experienced and dedicated GCSE teachers who willingly give their time to run these sessions. These sessions are supported revision and will often walk students through strategies to answer specific questions on the exam.
Talk through practical elements of the exam
For example the start times, rooms, length, specific papers and equipment needed. To make sure students do not have any concerns about being late, encourage them to attend breakfast club from 8.00am. During the summer exams many departments run breakfast revision on the day of their exam.
Ask your child to organise their booklets and folders.
Throughout the year, students are given an incredible amount of paper, booklets, content lists, worksheets and so forth. Students will also have class books that they should be bringing home as their exams come closer. It may be worth seeing if they need help organising this information into subjects and topics. This could be the key in helping them get started.
Plan treats and rewards that celebrate hard work being done.
This could be chocolate, a fixed amount of time on a games console or getting out of the house with friends – anything that helps to clearly mark the difference between revision and rest.
Remind your child that this period, although tough, is very short.
Everything enjoyable they may feel they are missing out on will still be there in a few months.